Dear retards, you guys should know that i love y'all very very much right?
So, i have gifts for you all. To show how much i love y'all!
Please enjoy, and Laugh Out Loud!
`
(1) Munmun, Zhenxuan.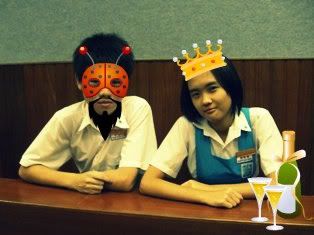 Zhenxuan, i think you look super cute here. i'm serious ;D
(2) Lenghue.
(3) Yuxun.

I am very creative right? MJ MJ !

(4) Yongqing.

(5) Kgaiter.
So kawaii right?!

(6)Kainee, Shin.
(7) Junyang.

(8) Junyang, Chzezheng.
Chzezhengg,you look like bee! hah, so cute right?
I so creative lah!

(9) Dangyao.
hahahahahaha!

(10) Crystal,Dennis.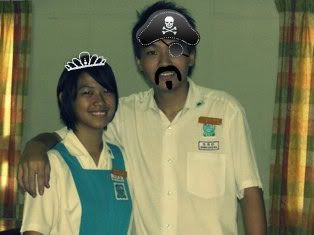 Chooweisim, see! I love you so much, you look so cool.

(11) Changmeng.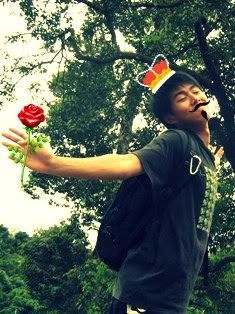 This is my favourite. x)
So, dear retards. Do you guys like the pics?
Well, i personally think that i am really creative, and cool, and cute, and smart, and free! I spent two hours Just to edit all these pics. So, love me more okay? *blink* I know you all must be very proud right now, because you have such a greeeeeat friend like me. thank you, and love me more!
edit/ if you noticed, these photos're all taken long long time ago. most of them are 2008's.
Counting down, 18 days left )':
KCHI.
Love me more!